The Art Blakey Centennial Edition stick.
One of hard Bop's greatest exponents, master of the
smokin' press roll of death. Decades of the leading the great
Jazz Messenger bands have earned him his place in history.
The Art Blakey Centennial Edition has been reproduced exactly
from his 60's model stick - the longer taper and triangle tip
make this stick ideal for almost any application.

Every Bopworks stick is weighed in grams instead of ounces.
This ensures proper matching in every pair you buy.
Please note: we do not pitch pair our sticks.
For more information on this, please read this link in our blog.
https://www.bopworks.net/blog/to-pitch-or-not-to-pitch/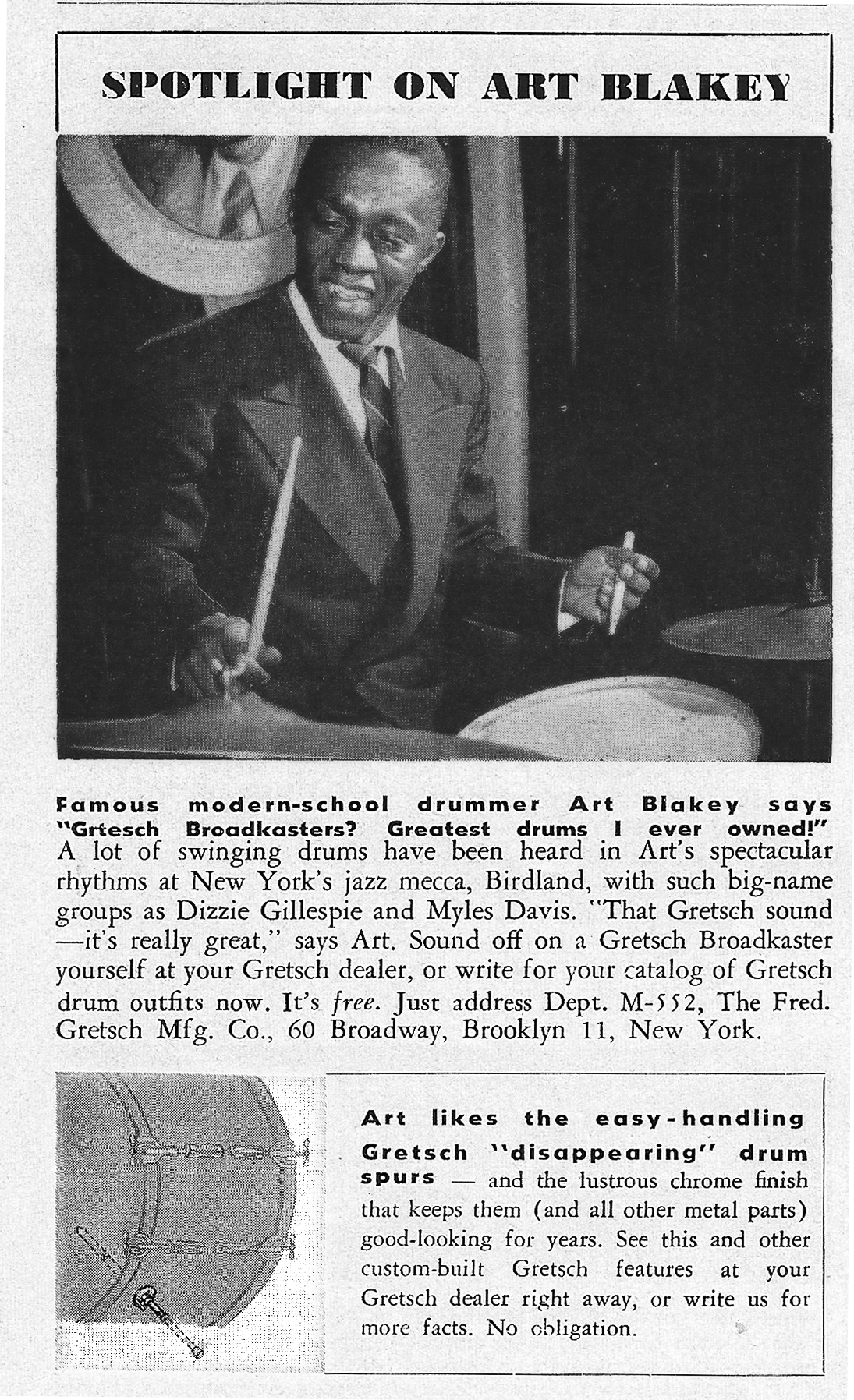 Save
Save
24 Reviews
These guys make such great sticks, and they put so much love into every order. Every time I have the Art Blakey sticks in my hands my grip feels exactly how I want it to feel.

Art Blakey Centennial Edition is a winner

The rectangular tip gives an elevated attack on drums and cymbals. The specs on this stick really felt great to me. Hope you continue to make this model, Bopworks. I will grab more if you make them.

Art Blakey centennial model drum sticks

Weight and balance were disappointing. No comparison to my Gretsch Art Blakey model 1D drum sticks from 1970.

Art Blakey Centennial Model

Great stick nice balance and weight

Bopworks Art Blakey stick

These are amazing sticks. Perfect balance and bring out wonderful sounds on the cymbals. Bopworks makes the best sticks for jazz, hands down.

ART BLAKEY CENTENNIAL MODEL

haven't had this model before but after playing with them for an hour or so, I've come to really like the tip shape. Nice solid ping!

These sticks and Bopworks are THE guys for vintage stick reproductions. The Blakey stick has all the strength and power you'd expect from Buhaina's model but with the subtleties included for softer passages and roaring press rolls. Highly recommended!

Art Blakey Centennial Model Drumsticks

Great jazz sticks. I'm already rolling like Blakey. Thank you Bopworks. Great service. Will visit you guys again.

Art Blakey Centennial Model

Great sticks, as always. Impeccable service with a personal touch!